One for Exeter Education Hub Events
Education Sunday Service
On Sunday 10th September, The ONE for Exeter education hub will be hosting an evening service for all those involved in education in our city. Whether you are a student, teacher, headteacher, TA, cleaner, cook, mentor, volunteer, parent; if you have a connection to schools and you want to see the Lord bless our schools, then please come along.
We will spend time encouraging and inspiring one another, being in fellowship and most importantly praying for our schools and each other.
7pm-8pm
Belmont Chapel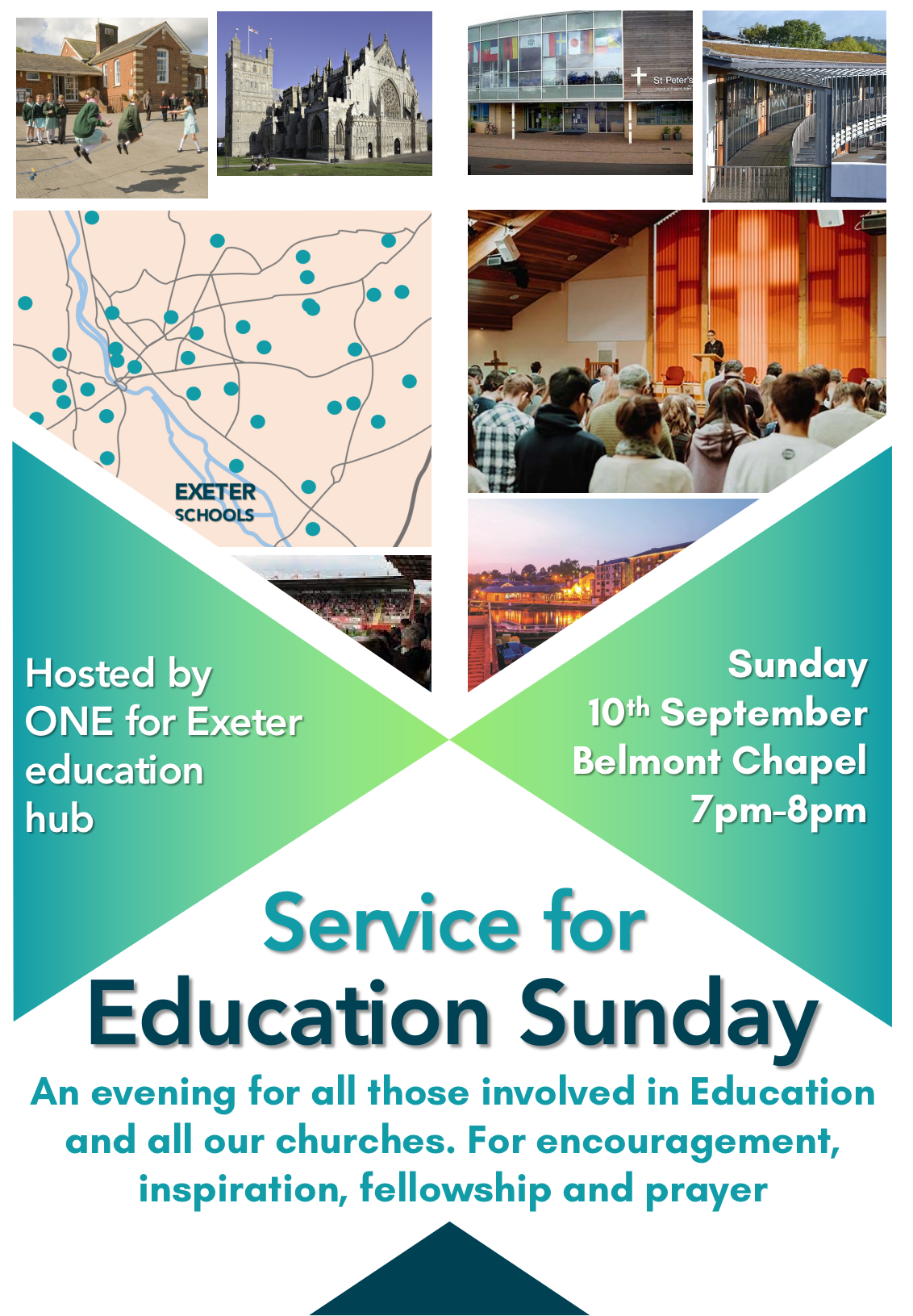 One for Exeter Education Hub
ONE for Exeter has created an Education Hub and is looking to connect Christians who work in schools and educational settings across the city.
We are inviting all Christians who work in any field of education to join in a city wide relational education network to help encourage, support and pray for one another as we serve our local school communities.
If you are interested and would like to be a part of this group please email office@icetrust.co.uk and we will link you up with the group.