Each year the ICE team along with our supporters completes a prayer walk around all the schools we work with in the city.
We have lunch in the middle of each walk to pray for all the schools in that part of Exeter. Anyone is welcome to come along for all or part of these walks or just the lunch. At each school we gather outside the school gates to pray.
We will update the page when sign up for the 2024 prayer walk becomes available. But do email office@icetrust.co.uk if you want to find out more
The details and routes of our 2023 walk are below.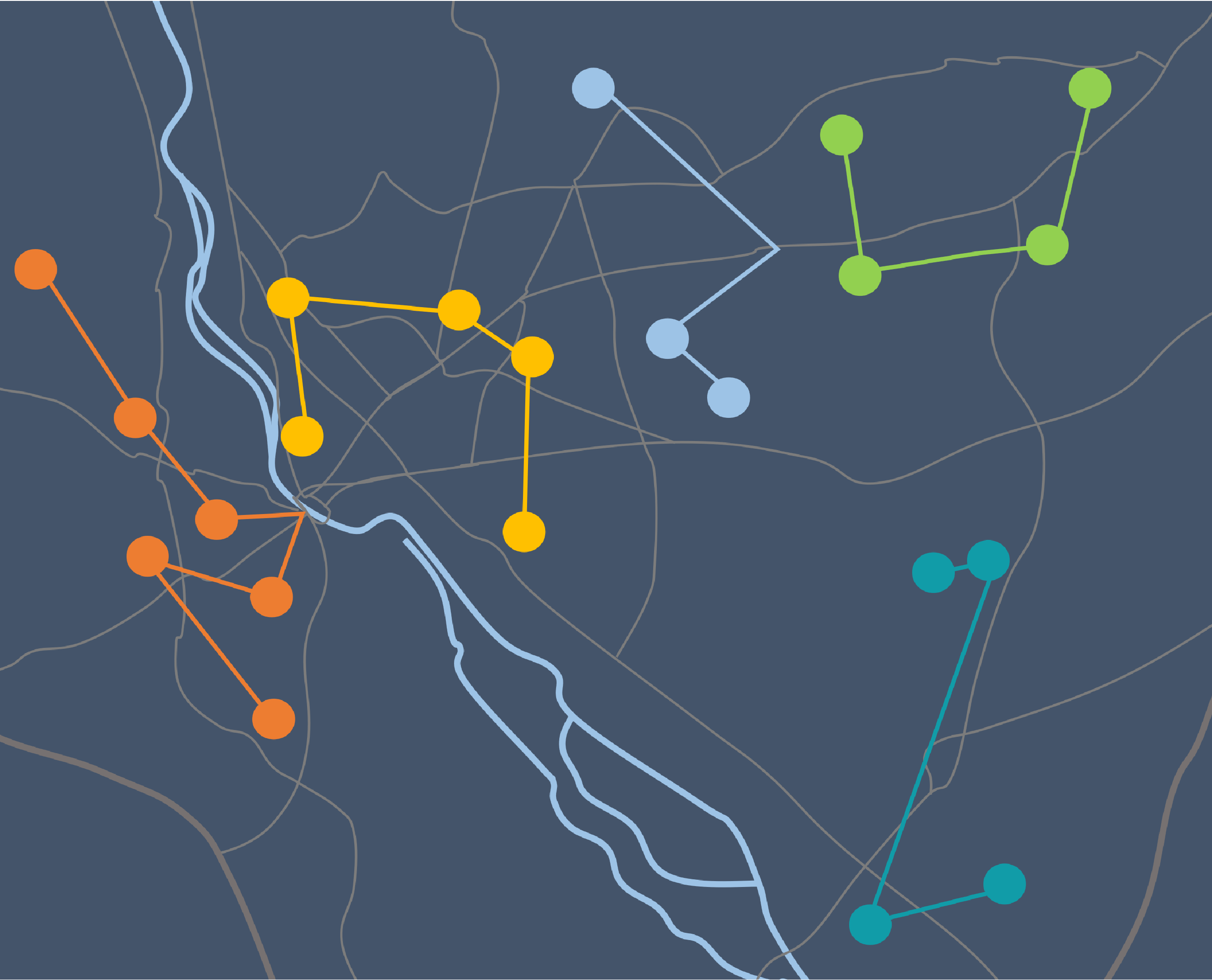 Day 1 – Monday

15th May

meet at St James' Secondary
11:30
St James' Secondary
11:40
walk 20mins
11:50
Whipton Barton Primary
12:10
walk 10mins
12:20
St Boniface Church (Lunch)
12:30
walk 15mins
13:15
St Luke's Secondary
13:30
walk 25mins
13:40
Pinhoe Primary
14:05
End
14:15
Google Maps
 
Day 2 – Tuesday

16th May

meet at St David's Primary
11:15
St David's Primary 
11:25
walk 10mins
11:35
Exeter College
11:45
walk 20mins
11:55
St Sidwell's Primary
12:15
walk 5mins
12:25
Belmont Church (Lunch)
12:30
walk 5mins
13:15
Newtown Primary
13:20
walk 20mins
13:30
St Leonard's Primary
13:50
end
14:00
Google Maps
 
Day 3 – Wednesday

17th May

meet at Stoke Hill Primary
11:45
Stoke Hill Primary
11:55
walk 25mins
12:05
Pinhoe Road Baptist Church (Lunch)
12:30
10mins
13:15
Ladysmith Primary
13:25
walk 15mins
13:35
St Michael's Primary
13:50
end
14:00
Google Maps
 
Day 4 – Thursday

18th May

meet at Exwick Heights Primary
11:00
Exwick Heights Primary
11:10
walk 25mins
11:20
St Gabriel's Primary (Redhills)
11:45
walk 15mins
11:55
Montgomery Primary
12:10
walk 10mins
12:20
ICE Office (Lunch)
12:30
walk 10mins
13:15
St Thomas Primary
13:25
walk 15mins
13:35
Bowhill Primary
13:50
walk 20mins
14:00
West Exe Secondary
14:20
end
14:30
Google Maps
 
Day 5 – Friday

19th May

meet at Woodwater Primary
11:45
Woodwater Primary
11:55
walk 15mins
12:05
St Peter's Secondary
12:20
walk 0mins
12:30
St Peter's Secondary (Lunch)
12:30
walk 50mins
13:15
Countess Wear Primary
14:05
walk 25mins
14:15
Trinity Primary
14:40
end
14:50
Google Maps
 
If you have any questions, do email us at office@icetrust.co.uk