Ice Creams for Exeter ICE
As a charity, we rely on people like you giving a little. It allows us to run our assemblies, lunch clubs, big events, mentoring and bring the transforming good news of Jesus to over 7,000 young people every year, but we want to do even more.
So this summer, we are asking you to give the cost of just one ice cream (£2) to ICE and help us transform this city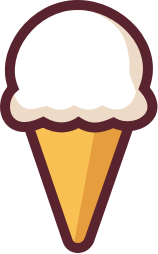 To give £2, Text 'ICE' to 70460
To give £4, Text 'ICE' to 70450
Other ways to give to Exeter ICE
Card Payment
You can give using your card though our Stewardship giving page. Click here to transfer to the Stewardship page
Set up a Standing Order
You can send us a regular gift using a standing order. Click below for details on how to set that up. You can also use the same bank details to send us a one off gift using a bank transfer.
Cheque
You can also send a cheque to our office made payable to the Exeter ICE Charitable Trust.